Work with stationeries
Is very simple to work with existing stationeries. In the left of Stationery tab please find the following window: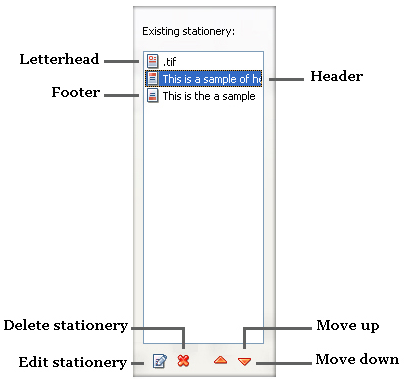 Here is the list of existing stationeries.
To choose existing stationeries use Move up/down buttons or simply click on the needed stationery with the mouse.
If you need to change existing stationery choose it and click Edit stationery button or simply double click on its title. As you've done it the following window appears: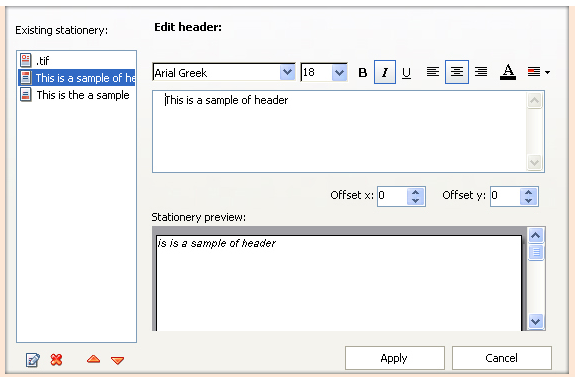 Please learn more about Letterheads, Headers, Footers, Watermarks.
To delete existing stationery click Delete stationery button.
To open Help topics click Help button.
To load settings you saved before click Load settings from file button.
To save current settings click Save settings to file button.
As soon as you customized the settings you wanted click Apply to make your new settings be applied.

Download and try ReaSoft PDF Printer for free!