Preview all stationeries
As you added all stationeries you wanted you will see them in the preview area: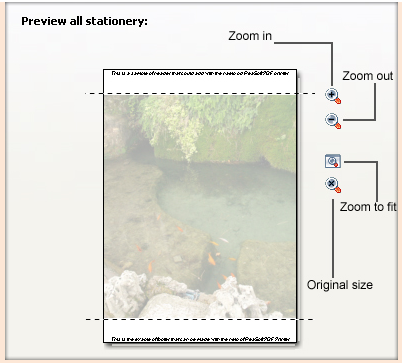 For more convenient preview use Zoom buttons.
To open Help topics click Help button.
To load settings you saved before click Load settings from file button.
To save current settings click Save settings to file button.
As soon as you customized the settings you wanted click Apply to make your new settings be applied.

Download and try ReaSoft PDF Printer for free!