Advanced Save Dialog
Advanced Save Dialog allows the user to work with his PDF document almost like a painter. There is so possibilities included here that we decided to addict the whole chapter on this theme.
Advanced Save dialog can be chosen using two different ways:
Thus, you've chosen
Advanced
Save Dialog and
started printing
. As you click
Print
button the following windoe appers: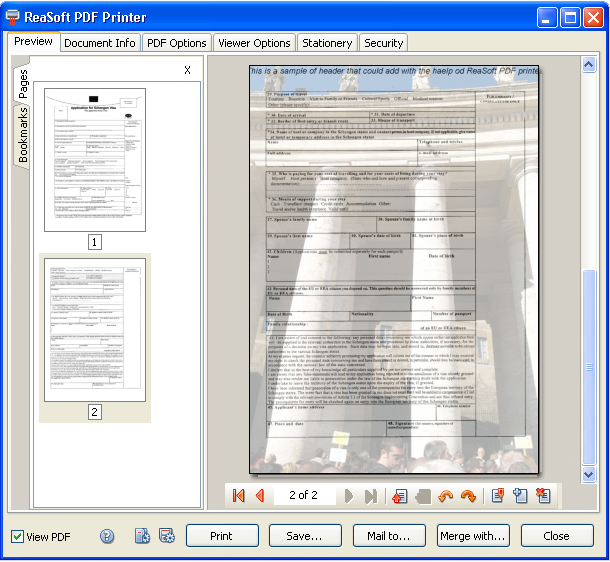 Now you may interactively preview your PDF output, add bookmarks, identify your document (add title, subject, author, keywords), modify default PDF and Viewer options, choose how to recognize web links, add stationary, protect your PDF files. Besides, you will be able to save several files to a single multipage PDF file, navigate PDF pages, save your settings (or load already saved ones), and select whether to save your document or send it by e-mail.

Download and try ReaSoft PDF Printer for free!