Destination folder
Destination folder is a folder where your printed PDF files will be stored. You may change it every time you need for the most convenient for you folder. Simply click
Browse
button and go through Browse for Folder dialog box to choose the folder you want or create new one.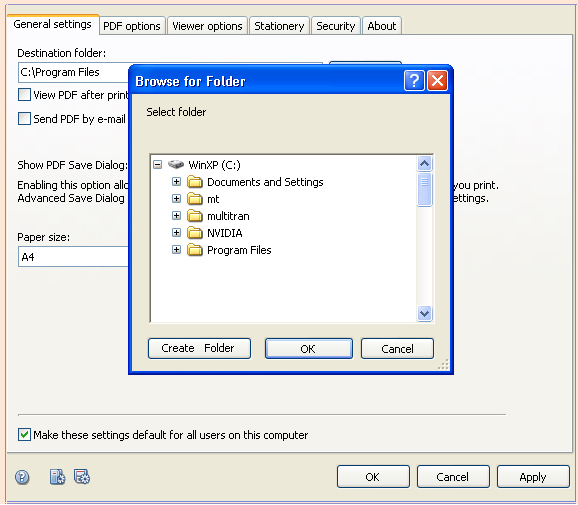 Please note that Destination folder can be changed also with the help of
ReaSoft PDF Printer Lite Wizard at the Step 1. Basic settings.
It is also possible to make these settings default for all users of your computer. If you wish to do this you should choose radio button with the text "Make these settings default for all users of this computer".
To open Help topics click Help button.
To load settings you saved before click Load settings from file button.
To save current settings click Save settings to file button.
As soon as you customized the settings you wanted click Apply to make your new settings be applied.

Download and try ReaSoft PDF Printer for free!