ReaJPEG: online help file
Convert your images to JPEG. It's simple.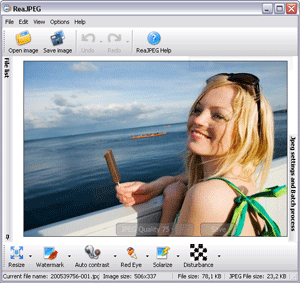 ReaSoft ReaJPEG is a powerful image conversion tool that is constructed to meet all modern requirements. Whether you want to convert just one file or all at once, applying image editing or not, ReaJPEG allows you to make it conveniently, quickly and easily.

Download and try ReaJPEG for free!