Log file
It is always possible to view the Log file of printing. There you can find if the printing finished succesfully or not, and if not to see the error that occured while printing.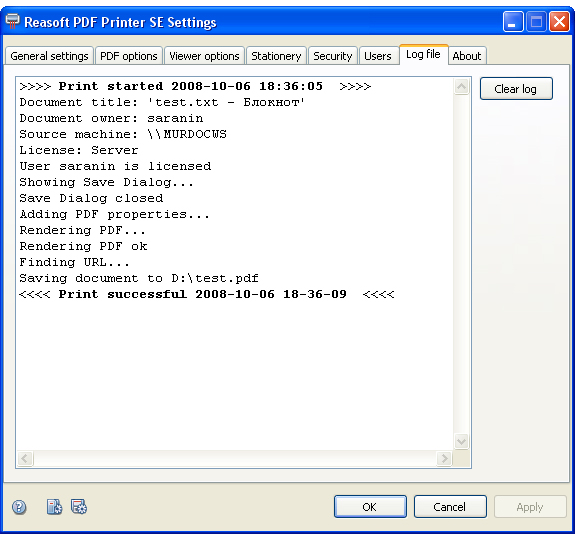 Click Clear log button to clear the Log file.
To open Help topics click Help button.
To load settings you saved before click Load settings from file button.
To save current settings click Save settings to file button.
As soon as you customized the settings you wanted click Apply to make your new settings be applied.

Download and try ReaSoft PDF Printer for free!